Our software is designed to run on must devices including P.C.s, Tablets and Mobile Phones. Click on any of the items below for more information.
Diary
Keep a diary that links your work and your income.
Schedule repeat work in advance ant take bookings on your mobile.
Receive reminders for calendar events by either email or SMS. Integrate your mylia calendar with device calendars.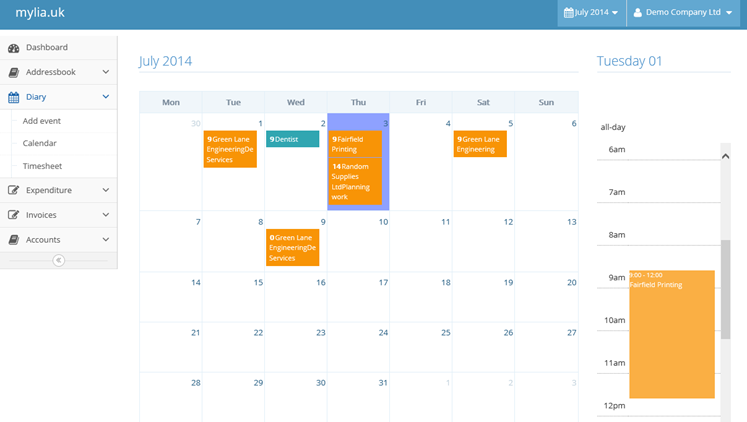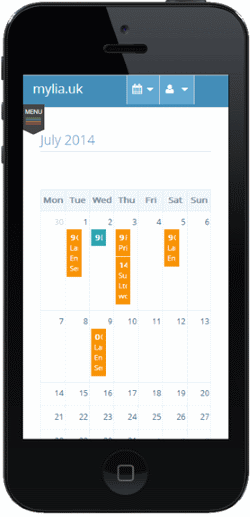 ---
Timesheet
Use the time sheet to quickly enter the work you do each day and the payment you receive.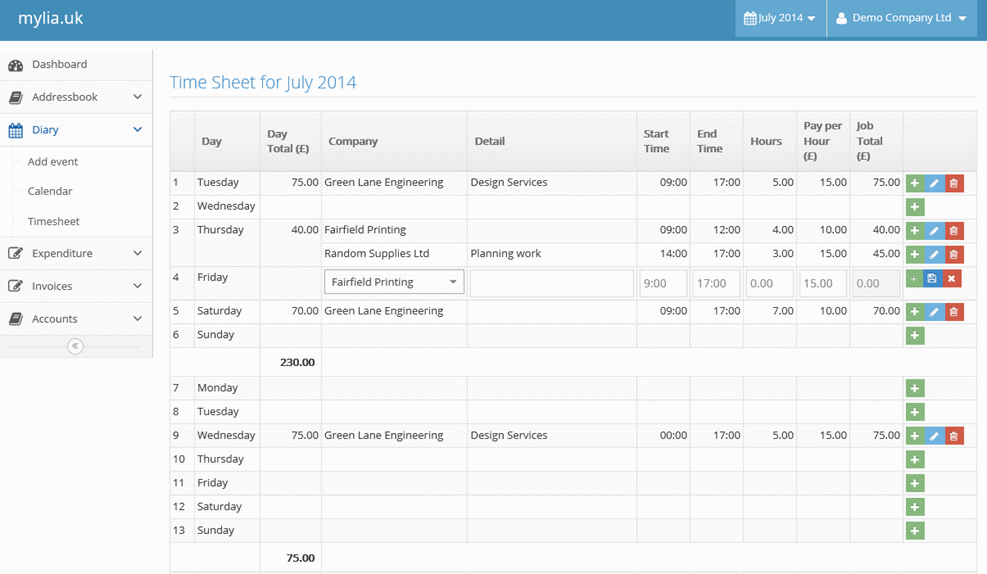 ---
Addressbook
Track customer and supplier balances.
Lookup addresses from the Postcode.
mylia can show an interative map of your customers location on your P.C. or phone.
mylia can launch your "Sat Nav" and have it navigate to a contact directly (* Windows Phone and Navigon required. More Platforms to follow).
Contacts in your address book may be customers, suppliers neither or both. If you have conducted business with them mylia will track their balance for you.